Nest Opportunity Fund® April 2022 Update
In this issue, we cover an overview of our fund, our upcoming April webinar, an update on our operations, monthly rent growth and steps to get started with Nest.
Nest Fund Overview
We built Nest originally for ourselves to invest (as the first LPs!) in conservative smaller real estate. We are patient and focus on day-to-day execution. We wish to reinvest income over time if our underwriting standards are met. We are long-term investors. If that fits the bill for you, contact us! Our assets are located in the growing cities of Columbus, OH and Lexington, KY.   
April Webinar
Learn about selecting an OZ fund that's right for you and an update on the state of the OZ Marketplace with our special guest Andrew Doup, a "Top 25 OZ attorney." Please register for our upcoming Live Webinar – Wednesday, April 20th at 1:00 pm EST.
Operations Update: March 2022 
Rehab Operations
Both Columbus and Lexington operations focused on completing projects close to completion so we could lease up prior to the usual slow Q1 and have focused on earlier stage projects this quarter. That said, our Lexington operations have completed 1 Single Family house and 2 additional units in our 31-unit ("Georgetown"), leaving only 1 unit left to be rehabbed. 
Rental Operations
Rental market remains strong even during the typical slow Q1 and demand seems robust coming into the leasing season in both markets. 
Purchases
This month, we made two purchases in Columbus. The first is a duplex in a great part of the "up and coming" neighborhood of Franklinton within a block of major redevelopment and neighboring community gardens (Series B). In addition, we closed yesterday on a lot behind a duplex we own in Olde Towne East, providing the ability to build a garage or perhaps a duplex.
Financing/Appraisals
No new appraisals or financings. We gave the Dept. of Affordable Housing a tour of our Georgetown project this month, and have been invited to submit our Georgetown project to receive low-interest loan and grant money due to its affordability and improvement to the neighborhood. We have submitted one package of properties successfully in the past and are optimistic as to the outcome, but the process will be long. 
Administrative
We have been working with auditors on calculating our 12/31/2021 Net Asset Value and believe it will be complete within 2 weeks. We are working to shorten this process.
View our recently completed 3D tours in Lexington, KY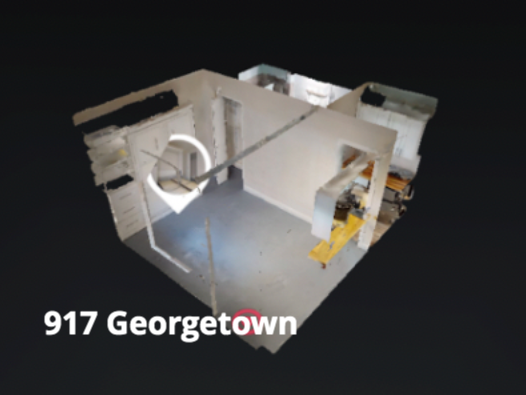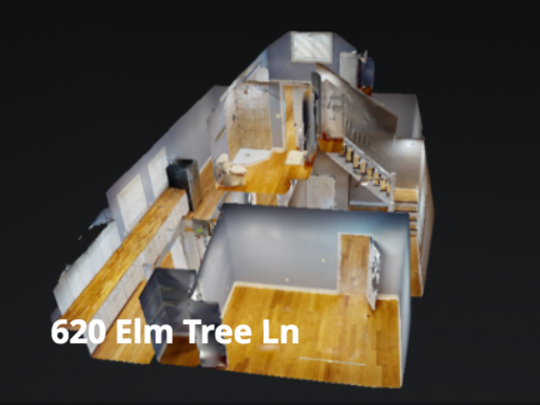 Monthly Rent Growth
Nest continued to make strides in increasing our monthly rents collected through 2021 and into 2022.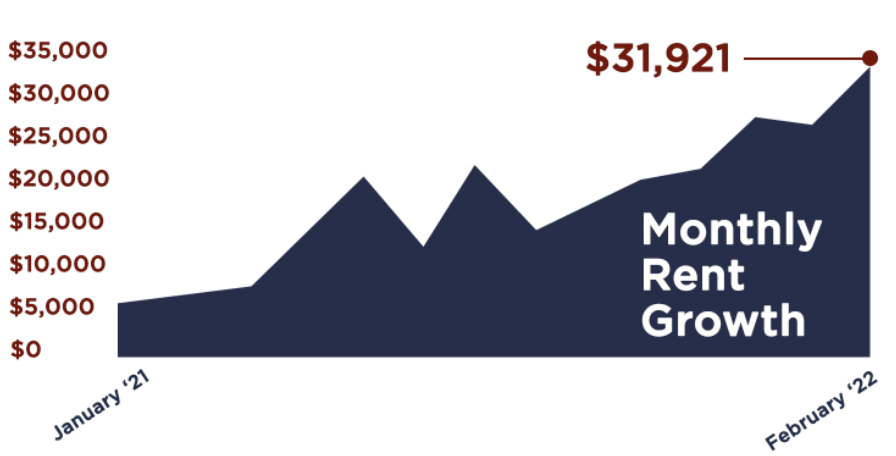 Steps to Get Started!
We're here to help guide you in these decisions. Get started with NEST today!
Back