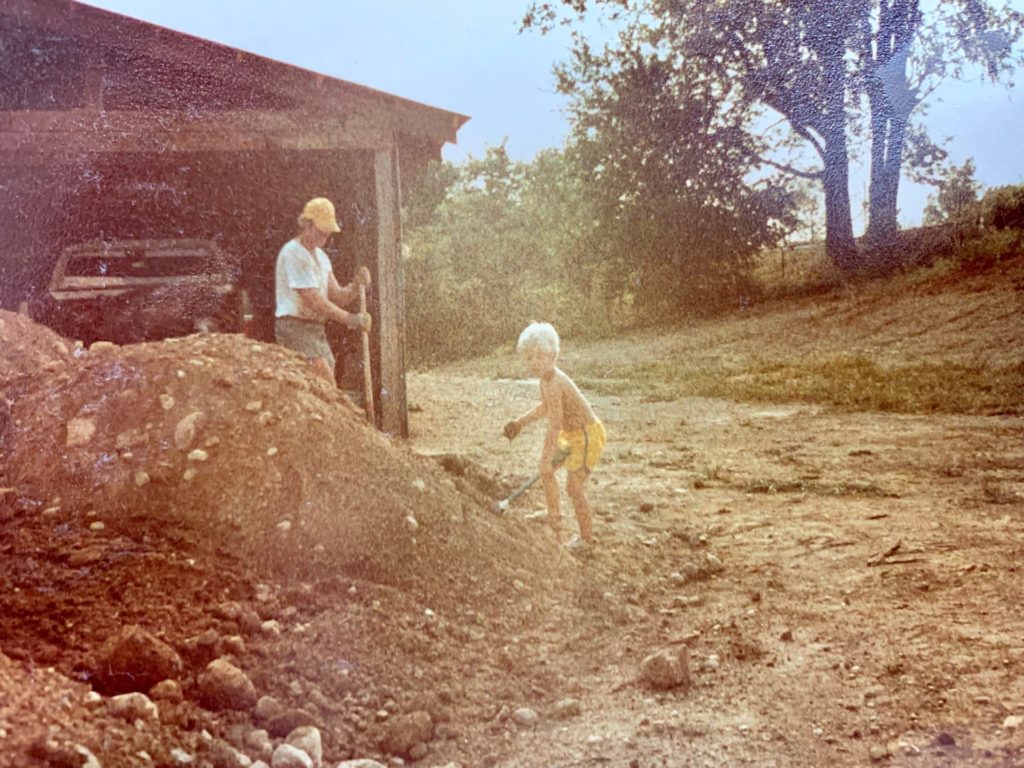 At Nest Opportunity Fund, our passion has a solid foundation
The first step in constructing a good house is to make sure it has a solid foundation, and an experienced builder knows that the concrete in the foundation needs time to cure before you start the next phase.
Over the years, we've built a solid foundation for our investors at Nest Opportunity Fund. We have a passion for using our skills to do good – for both the investors in our funds and the communities we serve to improve housing and neighborhoods. We've spent years developing the skill set for success in this complicated arena, including investment expertise, tax strategy and real estate management.
Our Investing Background
One of our principals, Clint Edgington, has been involved with housing for a particularly long time. His family has successfully managed rental properties for decades. As a boy, Clint got an early taste of the work involved by mowing grass and doing other jobs around those properties. Nest's other principal is Mark Fissel, also a partner at Beacon Hill and a certified financial planner. Mark continues to give back to his community of Bellefontaine, OH as the elected city treasurer. You'll see him around town a lot with his wife and four sons.
Clint and Mark have more than 20 years' experience investing in every aspect of real estate, from detailed financial analysis to the roll-up-your-sleeves work involved in renovating and improving urban property to uplift neighborhoods and give people great places to live. For the past 10 years, they've been lending funds to real estate developers, including operators in the growing metro areas of Lexington, KY and Columbus, OH.
The Genesis of Nest
In 2018, a coincidental event provided the spark that became the Nest Opportunity Fund. The partners and their families experienced a capital gain at the same time Congress developed the law creating Qualified Opportunity Zones. The partners launched a private QOZ fund for themselves to take advantage of what Congress intended. QOZs encourage reinvestment in neighborhoods by allowing investors to reduce and defer capital gains taxes, while offering the potential to pay zero taxes on subsequent property appreciation in 10 years.
Clint and Mark stuck with what they knew and what works: targeting funds into residential real estate, primarily single and multifamily homes. In April 2019, the IRS clarified the regulations that opened the way to craft a fund with outside investors. Since the summer of 2019, Mark and Clint have worked with legal and accounting experts so that others can invest side-by-side with them in the Nest Opportunity Fund. 
The stated mission of our Qualified Opportunity Zone fund is simple and right: "To do well for our investors and for the communities where we operate by providing high-quality, affordable housing."
Taking Advantage of an Amazing Opportunity
To learn more about "Doing good and doing well" by investing in an opportunity zone, just email Clint@BHAdvisory.com, call 614-469-4685 or use our contact form. While QOZ benefits will continue into next year, maximum benefits are available to those investors who participate by Dec. 31, 2019.
We think we've got a stirring mission with a strong foundation for success. We welcome the same scrutiny you'd use to find an experienced, ethical and successful builder for your family's home.
Back